Recruiting Distributor
Why partner with The Zohonice Beauty Equipment Company?
We began our path to becoming the #1 Provider of Medical Grade and Aesthetic Technology Skincare as regarded by Salon, Spa, Clinic and Practice Owners in 2008. establishing acompany that was not only dedicated to delivering the best treatment technology innovations available, but further supporting our customers with a"one-stop" customer support system that grows with each business every step of the way.
Fast-forward to today and we currently support over 2.000 (and growing) businesses worldwide who stock our treatment technologies and professional skincare.
At The Zohonice Beauty Equipment Company. it is our mission to make people feel wonderful. We believe
everybody deserves the opportunity to work with, or be treated with, the latest, most cutting- edge aesthetic technologies and enjoy the business or lifestyle benefits that come along with this.
As a customer of Zohonice company, device training isn't an optional extra, it is included as part of the overall support package when technology is purchased. Every day we help businesses of all sizes and expertise get up and running with confidence as reputable and professional service providers.
We go that extra step to help our customers get the word out about their exciting new services as well. Our award-winning marketing experts provide daily support and advice to our customers with resources, tips and tools for standing out from the crowd.
In the rare event that something goes wrong. or in a troubleshooting situation, our clients can experience peace of mind with full ongoing technical support for their device. Our qualifed Technical Support Team are here to help customers ensure their equipment is always running at peak performance, or to assist with any general queries they may have.
At The Zohonice Beauty Equipment Company. we understand that running a successful beauty business or skin
clinic can at times be challenging. Our clinical support services provides that extra reinforcement for our customers to ensure that day- to-day operations in the salon, spa, clinic or practice environment are carried out smoothly and with confidence.

Who can become to technology parnter with Zohonice?
Just like the quality of technology depends on its longevity, We choose to purchase your technology with also has a big impact on the long term success of your services.Fundamental requirements of a distributor:
√Reliable, reputable service and proven industry expertise,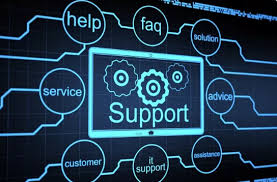 √Commitment to customer support,
√Ongoing marketing and promotional support,
√Ongoing training and clinical support,
√Technology yields consistent professional clinical results,
√ Technology optimises Return On Investment.
What's included when partnering with The Zohonice Beauty Equipment?
√ Comprehensive device training,
√ Access to an advisory team of aesthetics industry experts,
√ Ongoing clinical and technical support,
√ Access to a plethora of treatment marketing materials Flexible financing,
√ Spare parts and backup machine service,
√ Upgrade and trade-in opportunities,
√ Access to retraining options.